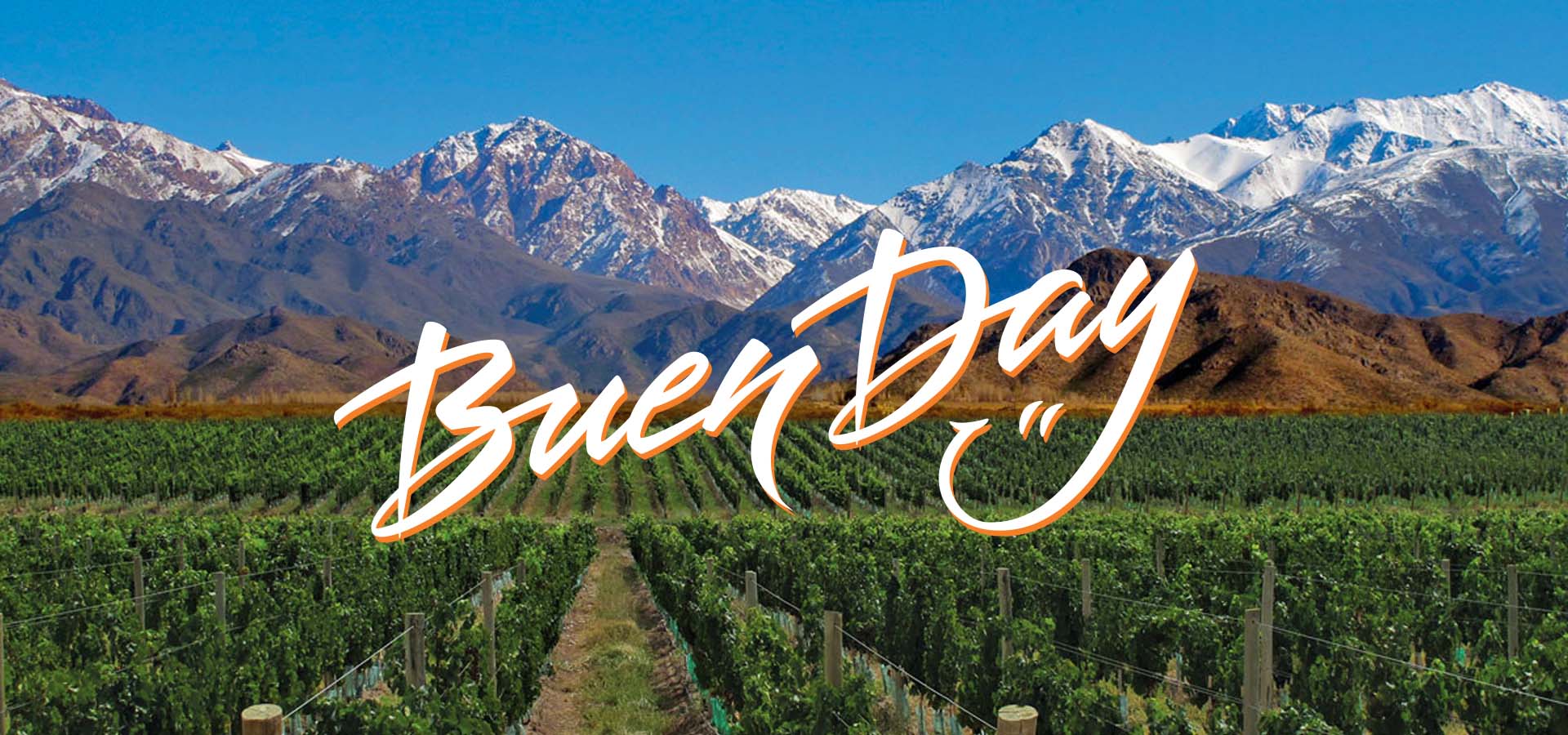 Buen Day is a family owned touristic company based in Mendoza, Argentina. They cater to the constant influx of tourist visiting the city, which is one of the Wine Capitals of the World.
The name and logo follow the word game-play using a Spanish salutation – buen día – and the english word "day". It also means having a nice time: in this case visiting vineyards, biking through the mountain, and doing different tourist related activities.
Project Details
Client Marcelo Contreras
Skills Branding
Buen Day offers different touristic services: from bike tours, to wine tastings.
The identity is playful, warm, and welcoming; just like its owners.
In a highly competitive market, Buen Day's brand is a breath of fresh air. The color palette makes it unique and highly recognizable in a sea of greens & browns.
The spirit of the brand also focus on the experiences rather than in the activities themselves. The team is highly prepared to make everyone feel welcome regardless if they are biking, hiking, or enjoying a glass of great argentine wine.